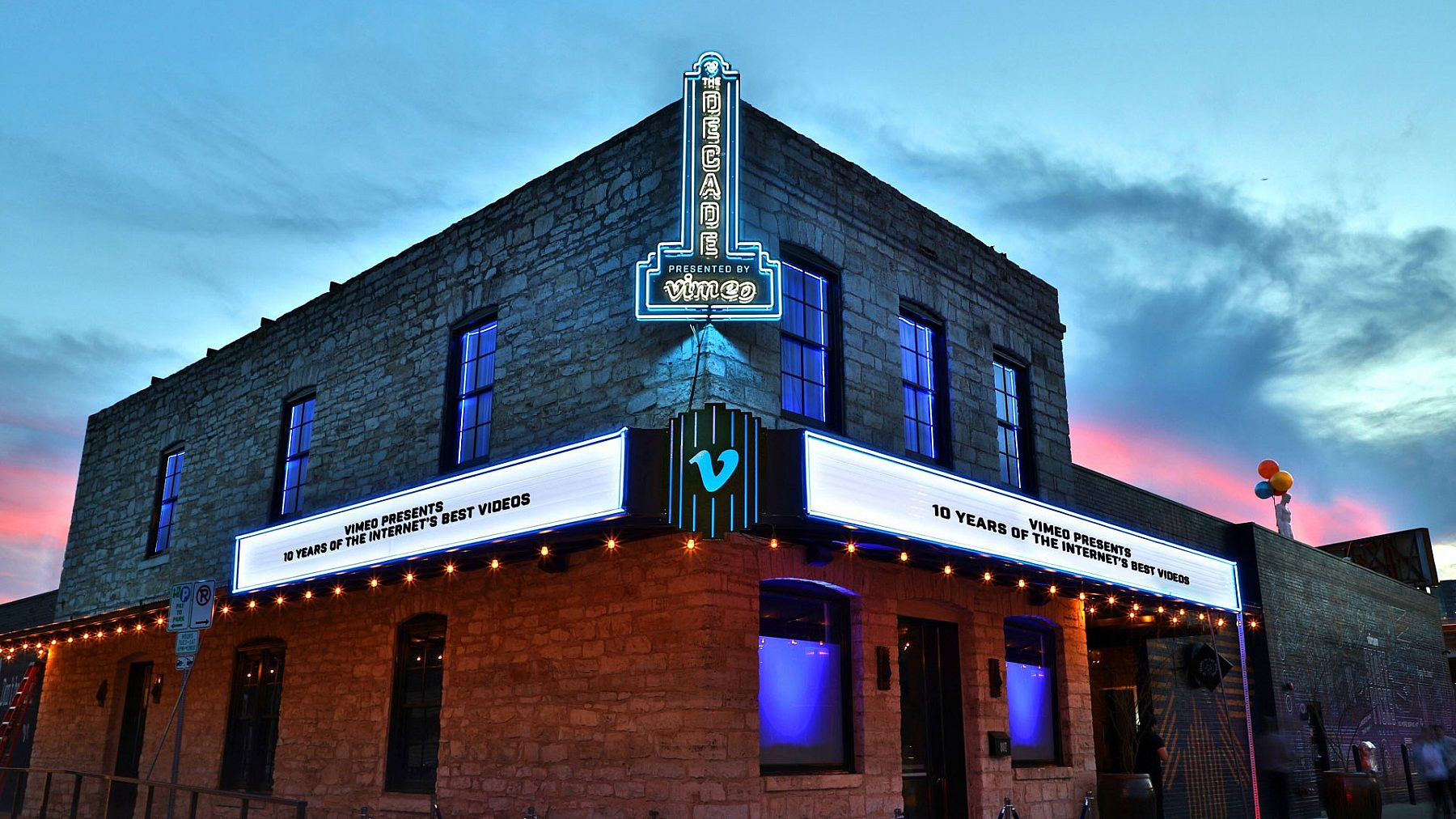 Seek

How does a beloved online video platform reconnect with its community IRL?

Reveal

Celebrate ten years and 10,000-plus Staff Picks at SXSW.

Believe

Vimeo Presents: The Decade, an immersive theater experience dedicated to 100 of the most iconic Staff Picks in which we transformed viewing rooms to bring films fully to life.