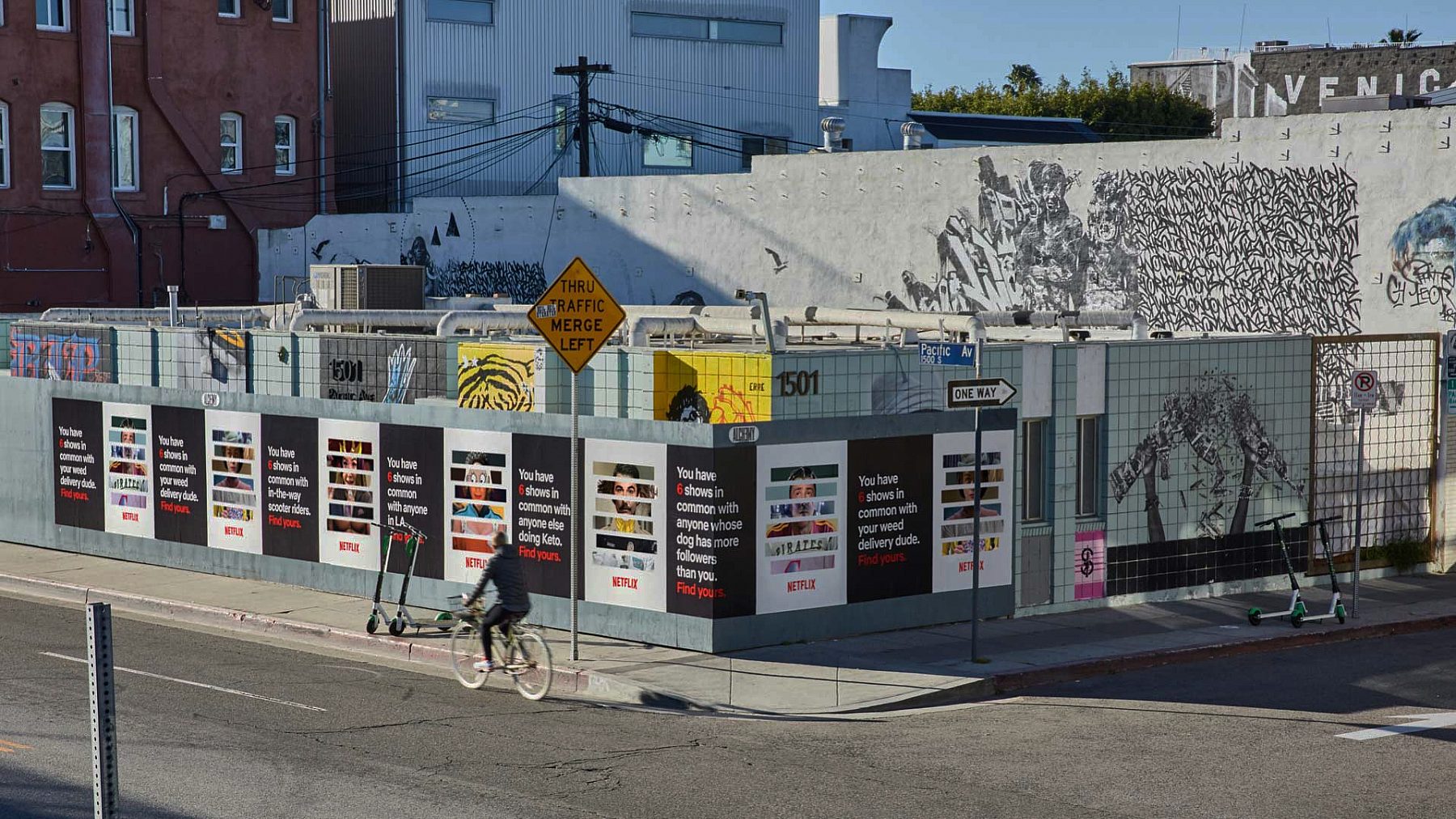 Seek

How does a global entertainment powerhouse combat the narrative of binge-watching and isolation?

Reveal

Hero an undeniable piece of data about how Netflix connects us.

Believe

You Have 6 Shows In Common, a fact and invitation to find your overlap with others that were placed in social spots in the real world like bars, airports, taxis, subways, bus stops, and coffee shops.