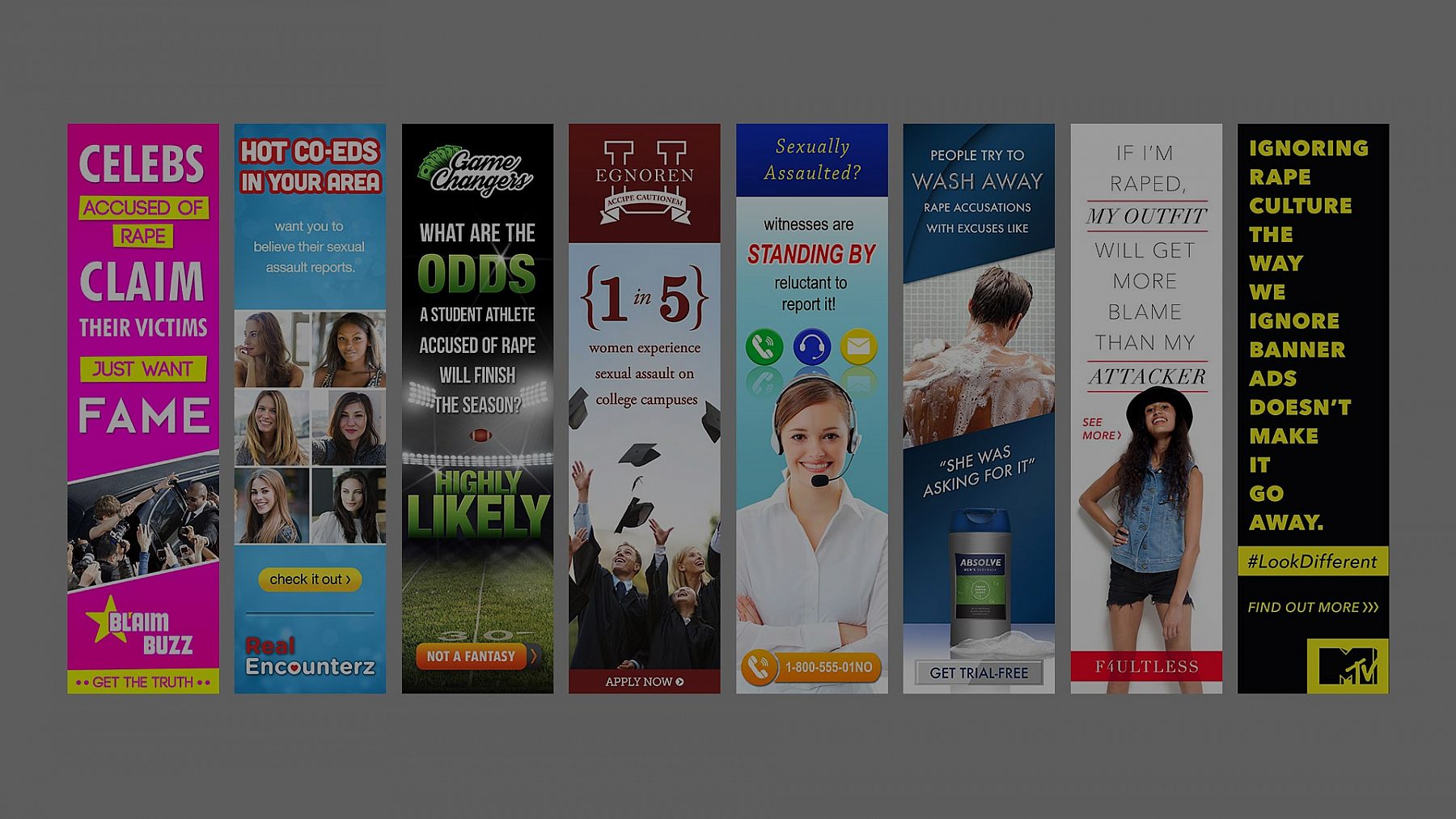 Seek

How do we bring attention to rape culture using MTV's own media channels?

Reveal

Highlight the invisibility that the topic shares with banner ads.

Believe

Invisibile Banners, a PSA and PR stunt, crafted as a series of digital banners that highlight how sexual assault is similar ignored, mistreated, and misunderstood.